[Summer 2017] The Top 5 Lacrosse Cleats
Lacrosse cleats are extremely important to a great lacrosse player's game. Proper cleats allow players to sprint, stop, and change direction in the most safe and effective way. We decided to make a list of the top 5 lacrosse cleats you can purchase today. The main factors we took into consideration were quality, price, and aesthetic appeal. Here are the top 5 lacrosse cleats that you can get right now: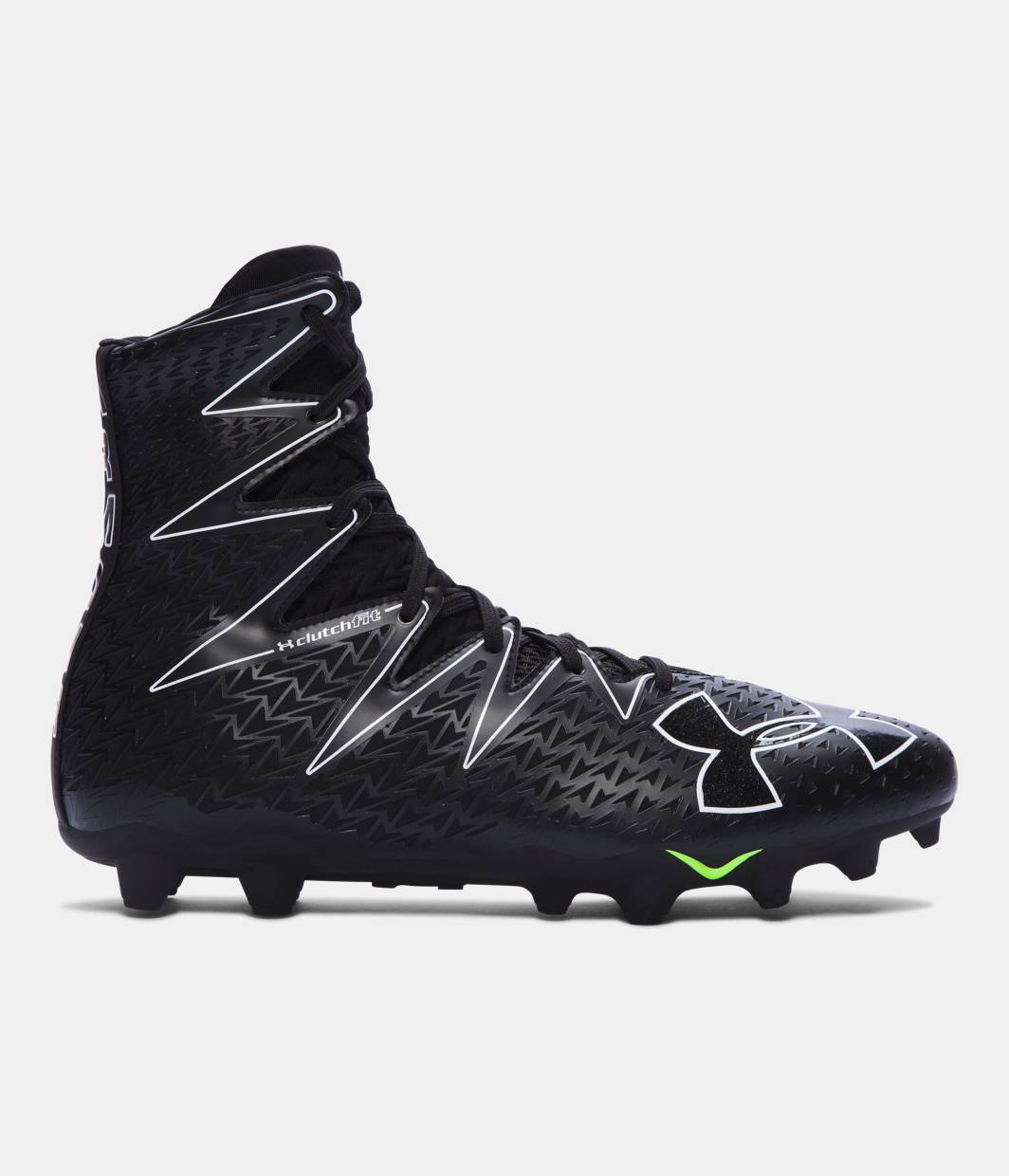 The Under Armour Highlights are the absolute "gold standard" for lacrosse cleats. These cleats have become so popular that you can be almost certain that at least someone on your team is wearing a pair. These cleats are extremely safe and provide excellent ankle support.
Perfect For: Someone who wants high-quality lacrosse cleats and is willing to spend a good amount of money for them.
Pros: Great ankle support, extremely light, good traction, durable material.
Cons: Pricing: At ~$120, these cleats certainly aren't cheap.
New Balance came
out with these lacrosse cleats recently, and they are absolutely fantastic. Many professionals are wearing these cleats, such as all-world attackman Rob Pannell. If you want some good-looking low-top cleats, the Freeze cleats might be the perfect fit for you.
Perfect For: Players who prefer low-top cleats that look really good.
Pros: Excellent traction, wide foot fit, lightweight.
Cons: Pricing: ~$110, which is on the more expensive side.
The Speedlax cleats are a great option for the intermediate lacrosse player. At a price range between $49-79, these shoes are a good combination of price and value. Nike is known for high-quality shoes, and their lacrosse cleats are no different.
Perfect For: An intermediate lacrosse player looking to upgrade from beginner cleats.
Pros: Great pricing, solid ankle support, strong brand
Cons: Sometimes Nike shoes fit too small.
The Nike Huarache's are some of the best lacrosse cleats out there. They tend to be one of the most popular lacrosse cleats on the market, and you can probably bet someone on your team has them. These cleats are a solid choice for your next purchase.
Perfect For: An advanced lacrosse player who doesn't want to spend too much money.
Pros: Pricing ($90), durability, traction
Cons: Sometimes Nike shoes fit too small.
The Nike Vapor lacrosse cleats are the best beginner cleats on the market. For as low as $41, you can buy these very solid lacrosse cleats at a great price. Nike continues to make great lacrosse cleats, and these are no exception.
Perfect For: The beginner who wants great cleats that are relatively inexpensive.
Pros: Ankle support, pricing, durability.
Cons: Sometimes Nike shoes fit too small.